Stroke
A stroke is a medical emergency where blood flow to the brain is either reduced or stopped, depriving brain tissue of essential oxygen and nutrients. A stroke may cause loss in brain function and affect movement and speech.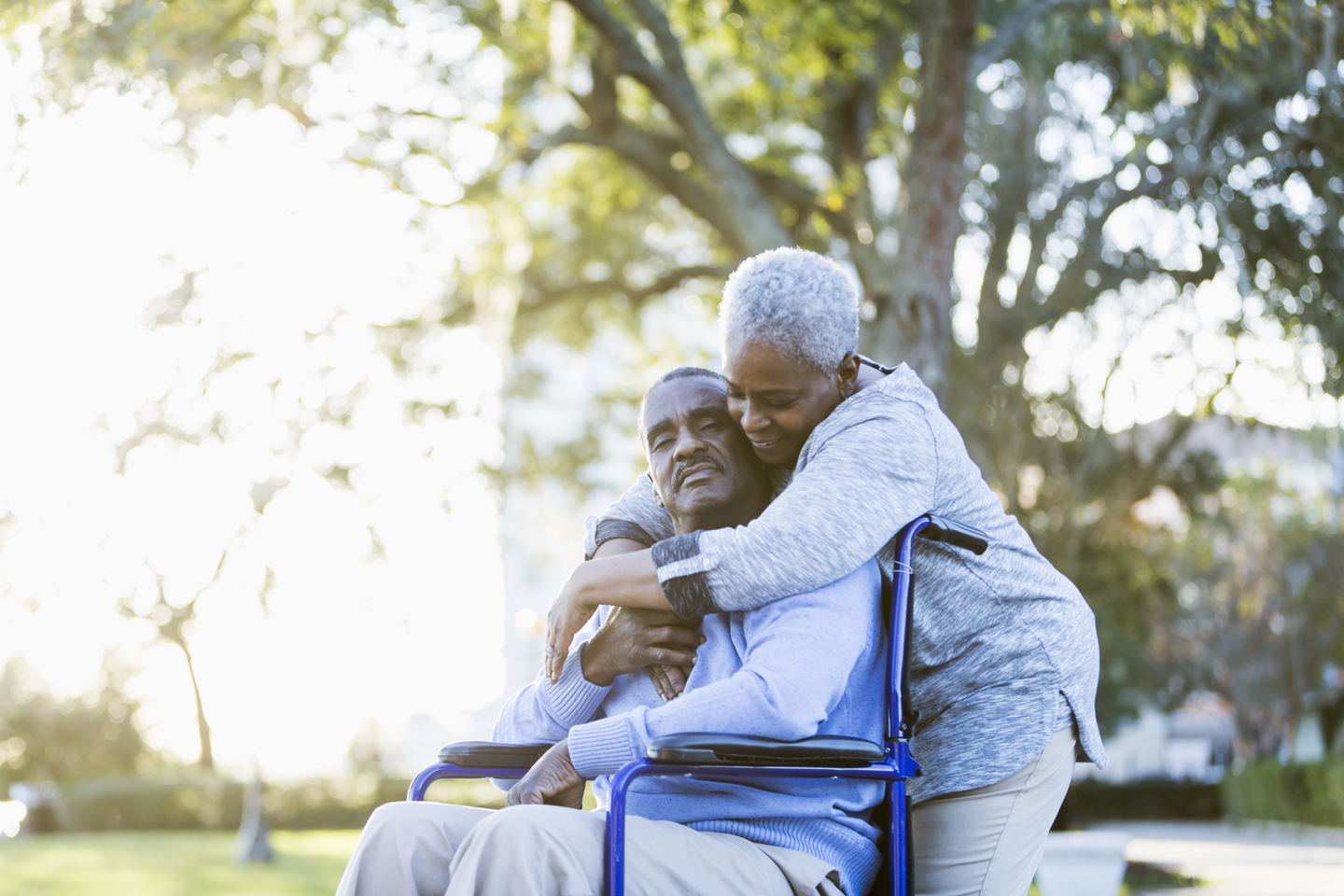 Stroke treatment in Tallahassee
From treatment to rehabilitation, we are here to help you recover.
HCA Florida Capital Hospital offers stroke care to patients in the Big Bend Region. We offer expert treatments, stroke rehabilitation and a support group to help you achieve a maximum level of independence following a stroke.
Related specialties
Learn more about our related specialties
Types of stroke we treat
Our specialists are experienced in treating all types of stroke:
Ischemic stroke, including embolic and thrombotic stroke
Hemorrhagic stroke, including intracerebral and subarachnoid hemorrhage
About our stroke services
We provide expert care following a stroke to prevent major damage from occurring, and we also offer a stroke rehabilitation program to help you recover.
Primary Stroke Center
According to the American Stroke Association, stroke is a leading cause of death, killing nearly 130,000 people each year, and can also cause serious, long-term adult disability. Because stroke, or "brain attack," affects blood flow to the brain, rapid and effective treatment can save lives and provide the best chance of limiting the extent of long-term damage.
We are certified by The Joint Commission as a Primary Stroke Center. This means in addition to our dedicated physicians and specialized staff, we offer leading-edge treatments and technologies, such as interventional radiology procedures and lifesaving, clot-busting medications. We also have quick access to labs, medications and neurological imaging. As part our commitment to advance the level of services to a higher level of stroke care, we are also a thrombectomy-capable facility.
Stroke treatment
As a Thrombectomy-Capable Stroke Center, we offer 24/7 onsite critical care coverage, and have the tools and expertise to perform mechanical thrombectomy, as well as neuro-intensive care.
A mechanical thrombectomy removes a blood clot from an artery or vein. The procedure can restore blood flow to legs, arms, intestines, kidneys, brain or other vital organs. A thrombectomy can greatly reduce the risk of death or permanent disability if performed promptly.
Stroke rehabilitative therapy
Our program is designed to help if you have experienced either a mild, moderate or severe stroke, and treatment is personalized for your needs. Therapy is provided for at least three hours per day and at least five days per week to increase independence and function.
Stroke therapy focuses on:
Adaptive aquatics
Bowel and bladder management
Communication
Community re-entry
Coping skills
Dressing/grooming
Eating
Homemaking
Hygiene
Leisure skills
Mobility
Problem-solving skills
Skin care
Swallowing
Stroke warning signs and how to recognize a stroke
Knowing the warning signs of a stroke can help you prevent long-term damage. If you or someone with you has one or more of the below signs, don't delay. Immediately call 911.
Signs of a stroke:
Sudden confusion, trouble speaking or trouble understanding
Sudden numbness or weakness of the face, arm or leg, especially on one side of the body
Sudden, severe headache with no known cause
Sudden trouble seeing in one or both eyes
Sudden dizziness, trouble walking or loss of balance or coordination
Looking for a location?
As part of a collaborative healthcare network that spans across Florida, our reach allows us to help you find this type of emergency care close to home.
Neurological Care Blog Posts
Fresh knowledge and insights in and around healthcare industry.
Your child has a concussion. Now what? 
What you need to know about recognizing telltale signs, knowing when to seek medical help and following the necessary steps to ensure a safe and effective recovery.