Pediatric emergency care
Specialized staff provide pediatric emergency care in a pediatric-friendly emergency room (ER). Highly trained pediatric doctors and nurses use child-sized medical equipment to evaluate and treat your child for medical emergencies.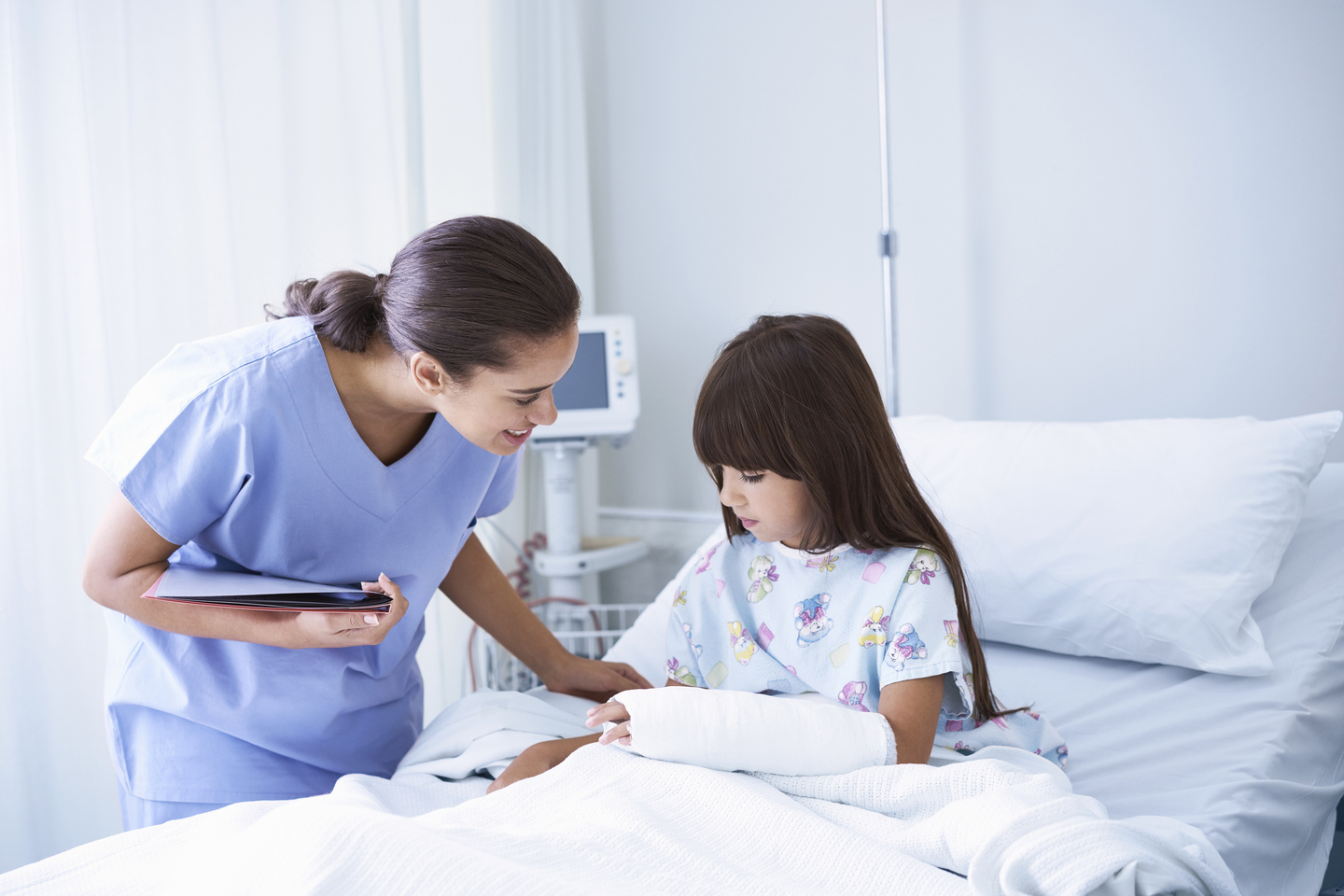 Pediatric emergency room (ER) in Tallahassee, Florida
When you need high-quality emergency care for your child, you can put your trust in the experienced, board-certified pediatric professionals at our hospital.
At the pediatric emergency room at HCA Florida Capital Hospital, we strive to ease the stress often associated with a visit to a hospital while providing excellent emergency care. On average, our pediatric emergency specialists treat 20,000 children per year. Whether your child has a broken bone or high fever, our emergency pediatric doctors are there to meet their unique needs.
Conditions we treat
Our pediatric emergency care team is equipped to treat a wide range of injuries and illnesses. Common conditions we treat include:
Abdominal pain
Allergic reactions
Breathing problems
Broken bones
Cuts and wounds
Dehydration
High fever
Poison ingestion
Our Treatments & Services
This is lead-in copy that can provide a reinforcing statement.
Pediatric emergency room
To help your child feel as comfortable as possible, our pediatric emergency room is separate from our main emergency room. Our colorful decorations and kid-friendly amenities help children feel less anxious about a hospital visit.
The Healthy Living Blog
Fresh knowledge and insights in and around healthcare industry.
Looking for another location?
We also offer quality care at these other locations in our extended network.