Transitional Year Residency Program at HCA Florida St. Petersburg Hospital
Learn more about our Transitional Year Residency Program at HCA Florida St. Petersburg Hospital in St. Petersburg, Florida.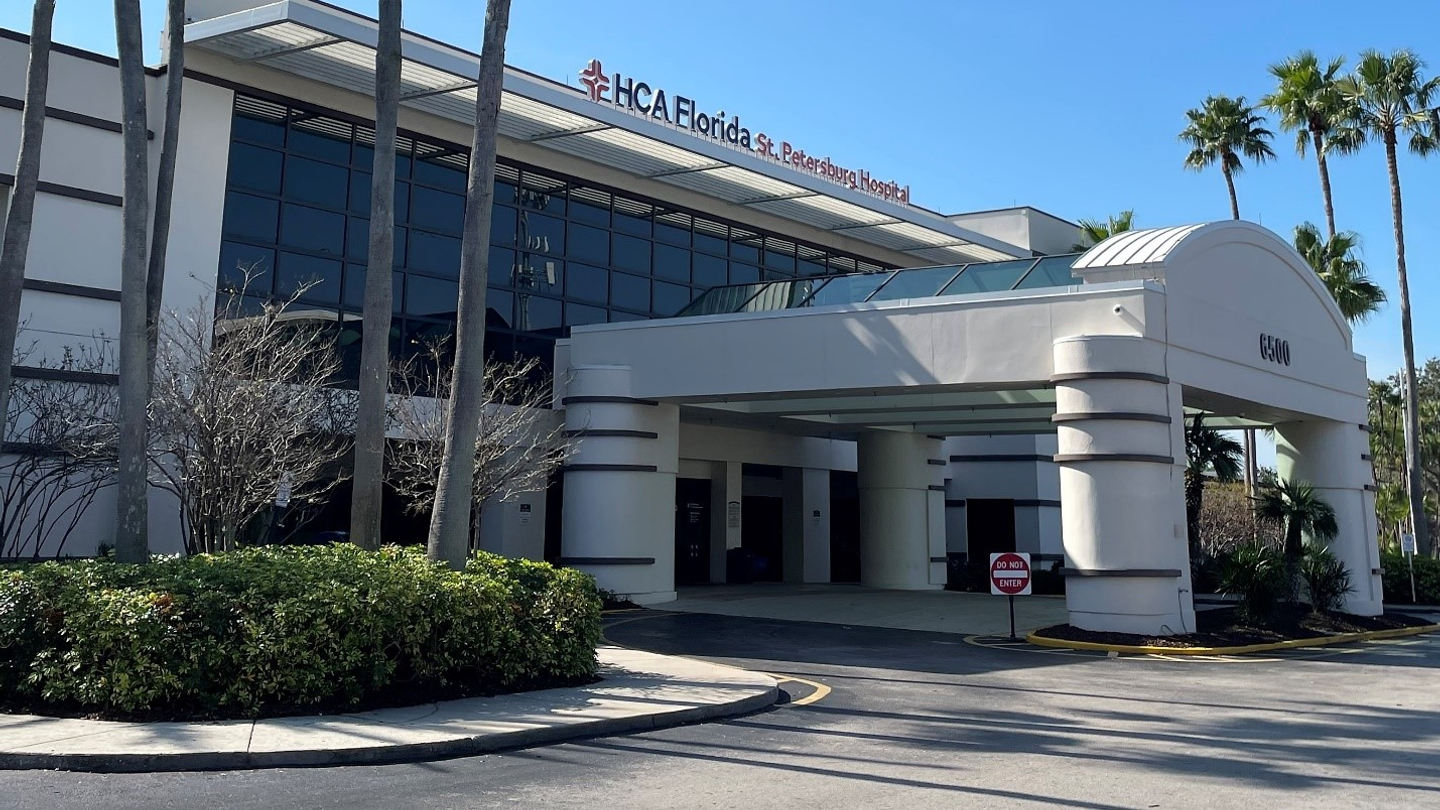 Welcome from our Program Director
Welcome to HCA Florida St. Petersburg Hospital's Graduate Medical Education Transitional Year Program!
We are happy that you are considering our program as a potential site to continue your medical training. Our Program exists for two reasons: one, to provide superior education and intern training and, two, to give our patients the best possible medical care. We prepare you to succeed in practice and groom you for leadership roles in the future.
You are about to make a decision that will influence the rest of your life! We hope the program information that you will find on our site will help you discover the atmosphere of teamwork and professionalism we strive to create. We welcome you to get to know us better, and invite you to consider training at HCA Florida St. Petersburg Hospital.
We are proud of the quality of care and the many important services and educational programs we provide to the people of our community. Some of our recent awards include:
2021 #1 in the division for patient safety
2021 Best of St. Petersburg Award
Center of Excellence in Robotic Surgery
National Recognition for Promoting Organ, Eye and Tissue Donation
ERAS: 9991100243
NRMP: 2196999PO
Have any questions? Reach out to Us!
For more information, please contact our program coordinator.
Program Curriculum Highlights & Rotation Schedule
The Transitional Year Residency Program at HCA Florida St. Petersburg Hospital is accredited by the Accreditation Council for Graduate Medical Education (ACGME) for 13 resident positions. 
During this year, residents will complete an educational program involving extensive participation in patient care, characterized by an extensive range of inpatient and outpatient clinical experiences in the management of patients with a broad spectrum of health issues. 
Residents rotate through inpatient internal medicine, ambulatory medicine, emergency medicine and critical care as well as other elective medicine and surgical specialties, including:
Critical Care: 4 weeks
Electives: 16 weeks (12 weeks for Anesthesiology TY's)
Emergency Medicine: 4 weeks
Family Medicine: 4 weeks
General Surgery: 4 weeks
Hospital Medicine: 16 weeks
OB/GYN: 4 weeks for Anesthesiology TY's
Anesthesia/Radiology: 4 weeks
About Our Program
We believe the key to our success is the commitment of our faculty and staff to excellence in education and patient care. Our faculty members devote substantial time to enhancing their own teaching skills and are dedicated to helping our interns grow professionally and personally into fine physicians. They are eager to share their knowledge and experience with you.
We strongly believe in promoting the well-being of our trainees. Psychological, emotional and physical well-being are critical in the development of the competent, caring and resilient physician. Self-care is an important component of professionalism; it is also a skill that must be learned and nurtured in the context of other aspects of the learning environment. Our program also puts an emphasis on didactic learning. In addition, our interns and residents participate in various hospital-based committees such as the Cancer Committee Tumor Board.
A huge benefit to our program is our hometown. St. Petersburg is an exciting city that has lots to offer. It is a peninsula city bordered by the Gulf of Mexico to the west and Tampa Bay to the east. We offer 35 miles of beautiful beaches which provide spectacular sunsets, among other activities. We are within minutes of many popular Florida attractions:
12 minutes to St. Pete Beach (No. 1 Beach in the U.S. in 2021!)
45 minutes to Busch Gardens in Tampa
45 minutes to ZooTampa (host of the National Geographic TV show "Secrets of the Zoo: Tampa")
90 minutes to Walt Disney World Resort, Sea World and Universal Studios in Orlando.
In addition, we are home to world-renowned museums and art galleries, as well as several professional sports teams, including the Tampa Bay Rays, Tampa Bay Lightning, and of course, the Tampa Bay Buccaneers.
Learn more about our programs!
Check out our facilities, faculty and more using our online program guides.
Curriculum and rotation schedule
Our expertly crafted programs are designed to provide resident and fellow physicians with all the experiences and training necessary for professional success.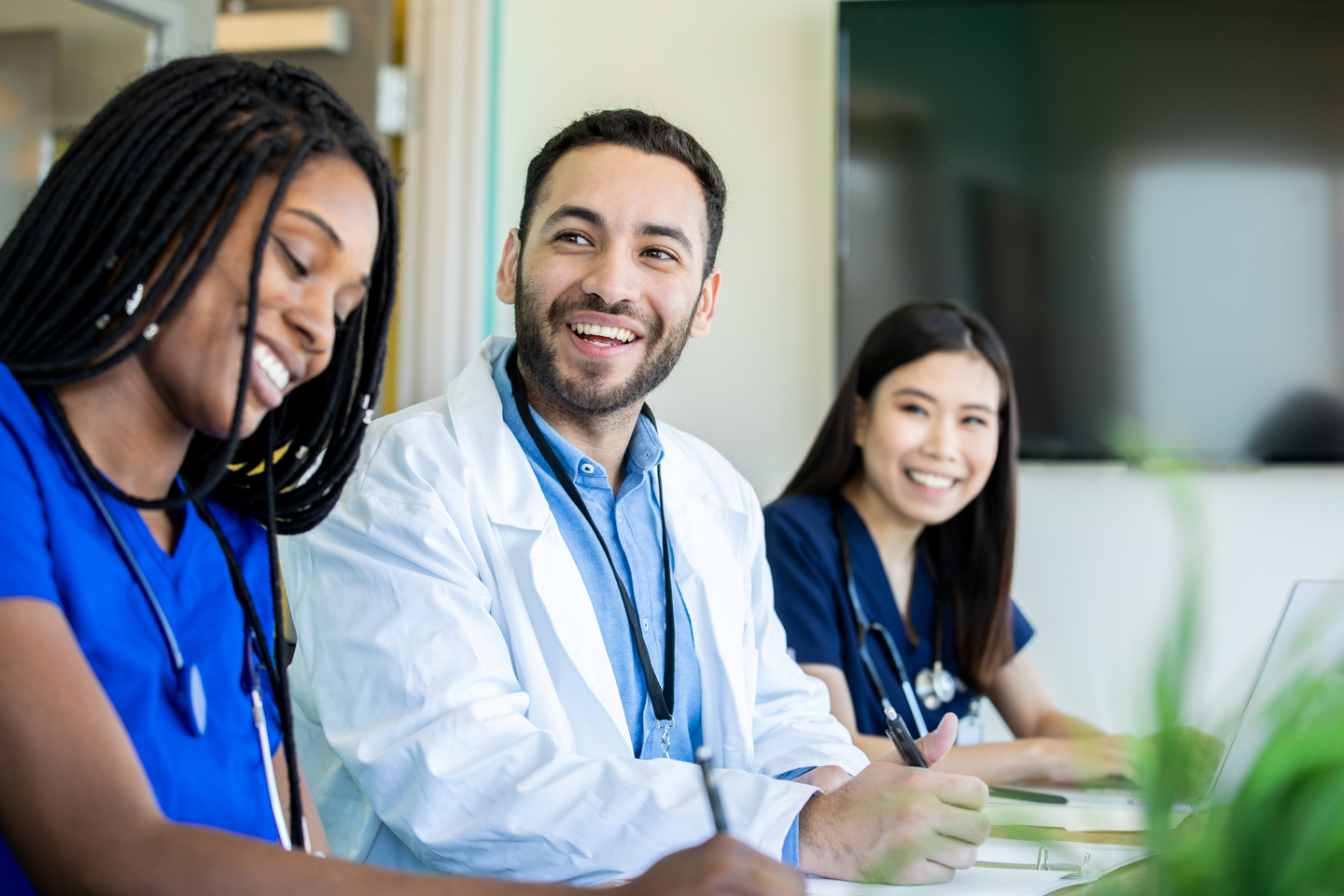 Our Program Director and staff
Our team is comprised of skilled experts with deep experience and knowledge from which residents and fellows can benefit.
Program details
Conferences
Wednesday: Didactics from 12:00 – 5:00 PM
Monthly: Journal Club, Morbidity and Mortality Conference, Tumor Board, CME, Resident Advisory Committee
Monthly grand rounds
---
Salary and benefits information
Salary
Benefits
Professional Liability Insurance
Medical/Dental/Life Insurance (subject to hospital policy)
20 days Paid Time Off
Personalized lab coat
Meals provided while on duty
Meal stipend
Orientation stipend $1,000
USMLE / COMLEX Step 3 is paid (don't book it until after starting July 1st)
Board Preparation: UWorld for USMLE, Combank for COMLEX
---
Salary and benefits information
Mission statement
The HCA Florida St. Petersburg Hospital Transitional Year Residency Program's mission is to develop the next generation of physicians and physician leaders.
As a part of HCA Healthcare, we are driven by a single mission: Above all else, we are committed to the care and improvement of human life.
This program is designed to offer residents a rewarding, educational environment where residents are provided individualized learning opportunities by faculty and staff who support and sustain one another throughout quality care delivery. Our faculty are committed to ensuring the residents' clinical experience and educational needs are fulfilled while expanding residents' perspectives to be inclusive of cultures, values and ideals.