Internal Medicine Residency at HCA Florida Orange Park Hospital
Our program offers residents an experience that includes cardiology, endocrinology, geriatrics, hematology/oncology, neurology, pulmonology and rheumatology.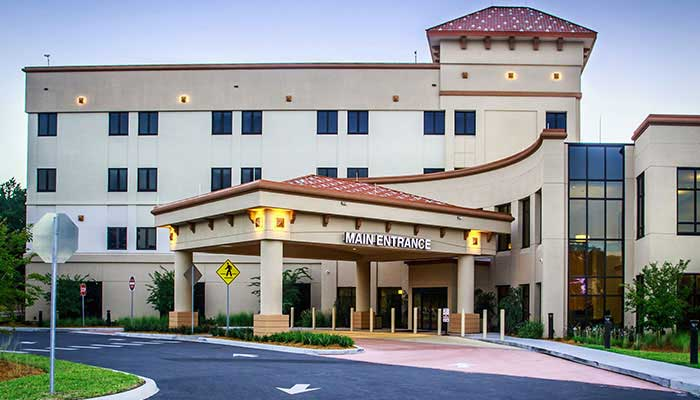 Welcome from our Program Director
Thank you for your interest in the Mercer University School of Medicine/HCA Florida Orange Park Hospital Internal Medicine Residency Program! Our internal medicine residency program is an ACGME-accredited, three-year training program with 39 positions.
OPH trains residents in a state-of-the-art, 317-bed, community teaching hospital with multidisciplinary services including a Level II Trauma Center, labor and delivery, psychiatry, rehabilitation, adult and neonatal intensive care units.
ERAS: 1401100937
NRMP: 1771140C0
Have any questions? Reach out to us!
For more information, please contact our program coordinator.
Program overview
Your hard work over the years has paid off and now you are embarking on the next steps in your professional life! You deserve a program in which your interests and your own personal growth are stimulated, where you and your peers can shape your learning experience.
At HCA Florida Orange Park Hospital, we offer all that and much more.
We are committed to providing you with an excellent and safe clinical learning environment created by our knowledgeable and compassionate faculty. During the three years of your residency, you will be assigned to a faculty mentor who will review your rotations' evaluations, track your progress and update your clinical competency committee (CCC) on a regular basis.
You may also be assigned to a committee based on your interests. These committees will aid in shaping your leadership skills and help you stay ahead of the curve.
We will assist you with your research projects, their presentations and publication. You will be a mentor to medical students and, upon your graduation, we hope you will consider practicing here at HCA Florida Orange Park Hospital.
Throughout your residency here at HCA Florida Orange Park Hospital, we offer:
Personal attention to help you achieve your future goals
Close working relationships with your peers and faculty to enhance your learning experience
Focus on ABIM (board) exam preparation throughout the year, as well as your future endeavors in clinical practice
Competitive salary in a wonderful, livable, low-cost, moderate-sized city brimming with cultural activities and minutes away from a broad range of outdoor activities in and around Jacksonville, Florida
Learn more about our programs!
Check out our facilities, faculty and more using our online program guides.
Curriculum and rotation schedule
Our expertly crafted programs are designed to provide residents and fellow physicians with all the experiences and training necessary for professional success.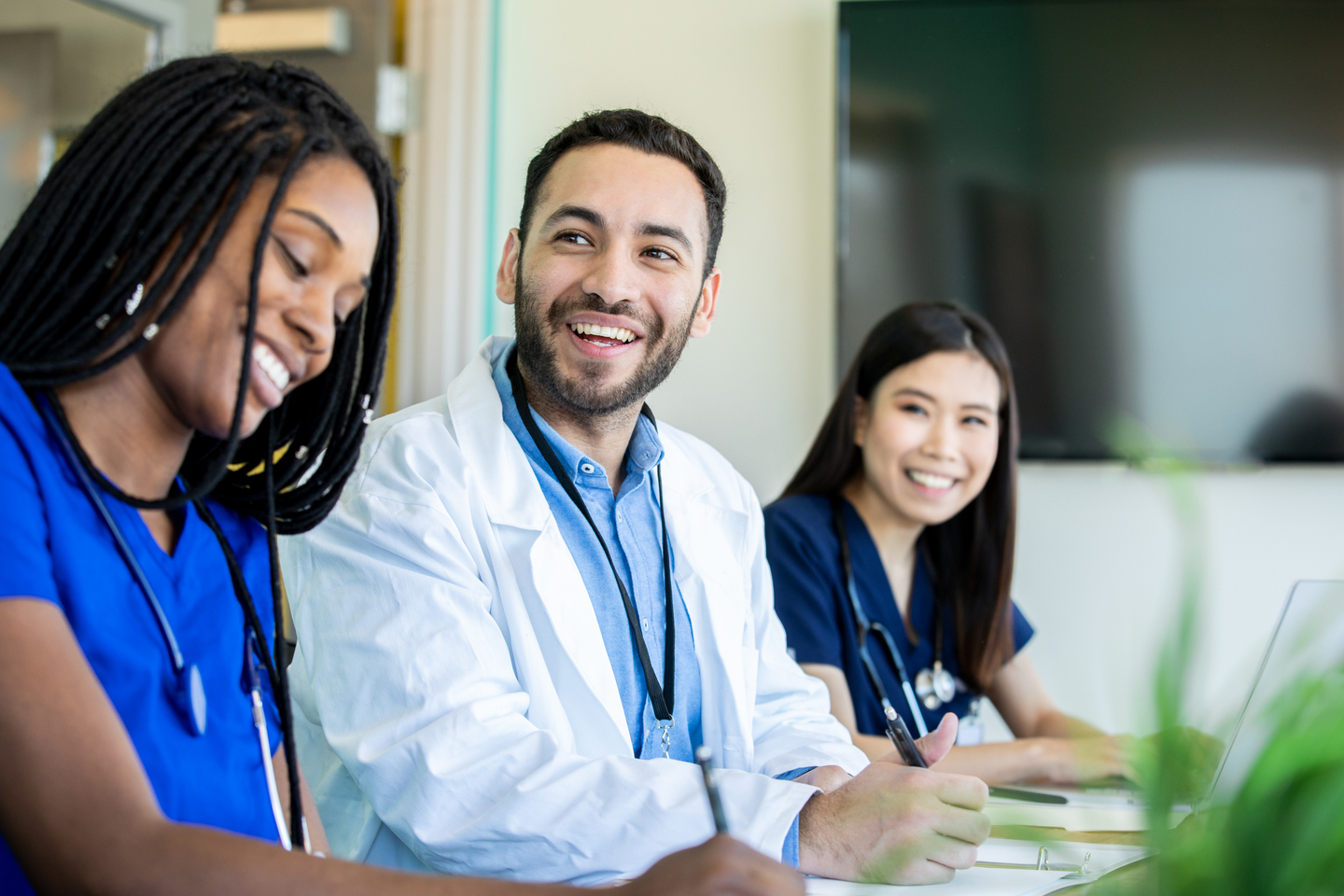 Our Program Director and staff
Our team is comprised of skilled experts with deep experience and knowledge from which residents and fellows can benefit.
Program details
Salary
The following salaries are for the fiscal year 2022-2023 and may differ from future years' salaries.
PGY1: $55,078 salary and $950, on-call meals; total salary: $56,028
PGY2: $56,701 salary and $950, on-call meals; total salary: $57,651
PGY3: $58,510 salary and $950, on-call meals; total salary: $59,460
---
Benefits
The hospital provides a comprehensive list of personal benefit package options. The most current plan, enrollment, and renewal information may be found on the hospital human resources benefit site. Benefits include, but are not limited to, the following:
Medical benefits, dental and vision
Short-term disability
Long-term disability
Life insurance
Flexible spending accounts
CorePlus voluntary benefits
HCA 401(k)
Employee assistance program (EAP)
Employee stock purchase plan
The hospital will provide worker's compensation insurance consistent with the hospital's benefits program.
Professional memberships
Conference and travel expense
Cell phone
Laptop/iPad
Other board prep and educational expense
---
Vacation, sick or holiday
Each resident and fellow receives three weeks of annual paid leave for vacation, sick, holiday or other time away from work. Vacation requests must occur prior to the beginning of each academic year. The three-week annual leave does not carry over to the next academic year and residents and fellows will not be paid out for time unused.
---
Vacation, sick or holiday
Mission statement
The HCA Florida Orange Park Hospital Internal Medicine Residency program's mission is to develop the next generation of physicians and physician leaders.
As a part of HCA Healthcare, we are driven by a single mission: Above all else, we are committed to the care and improvement of human life.
This program is designed to offer residents a rewarding, educational environment where residents are provided individualized learning opportunities by faculty and staff who support and sustain one another throughout quality care delivery. Our faculty are committed to ensuring the residents' clinical experience and educational needs are fulfilled while expanding residents' perspectives to be inclusive of cultures, values and ideals.
Frequently asked questions about our Internal Medicine Residency Program
You can find answers to the most common questions about our program below.
Are chief residents PGY3 or PGY4?
PGY3
Is there a food stipend?
Yes, the stipend is currently $16 per day, with free snacks and drinks in the resident lounge. There is also a stipend of $950 for use when working offsite or nights/work hours when the cafeteria is not available.
Are there paid sick days?
There are 21 Paid Time Off (PTO) days that can be used for vacation, sick days, federal and state holidays or other time away from work such as interviews for fellowships, after graduation jobs, etc.
Can residents rotate elsewhere?
Yes, we have a working relationship with Memorial Health of Jacksonville and can arrange offsite rotations as needed elsewhere with advanced notice.
Is there a fee for parking?
No, residents may park for free in the employee-designated lots.
Do residents get enough procedures?
Yes, you will have an opportunity to perform a variety of procedures, including central lines, arterial lines, lumbar punctures, paracentesis, thoracentesis, I & D, joint injections, pelvic exams and pap smears.
Is there a cap for the number of patients?
Yes, per ACGME the cap is 10 patients per intern, with no more than five new patients per 24 hours and no more than eight new patients per 48 hours.
When supervising two interns, upper-level residents can oversee up to 20 patients.
Interns can see three patients per half-day session in clinic and PGY2s and PGY3s can see five and seven patients, respectively.