Anesthesiology Residency Program at HCA Florida Ocala Hospital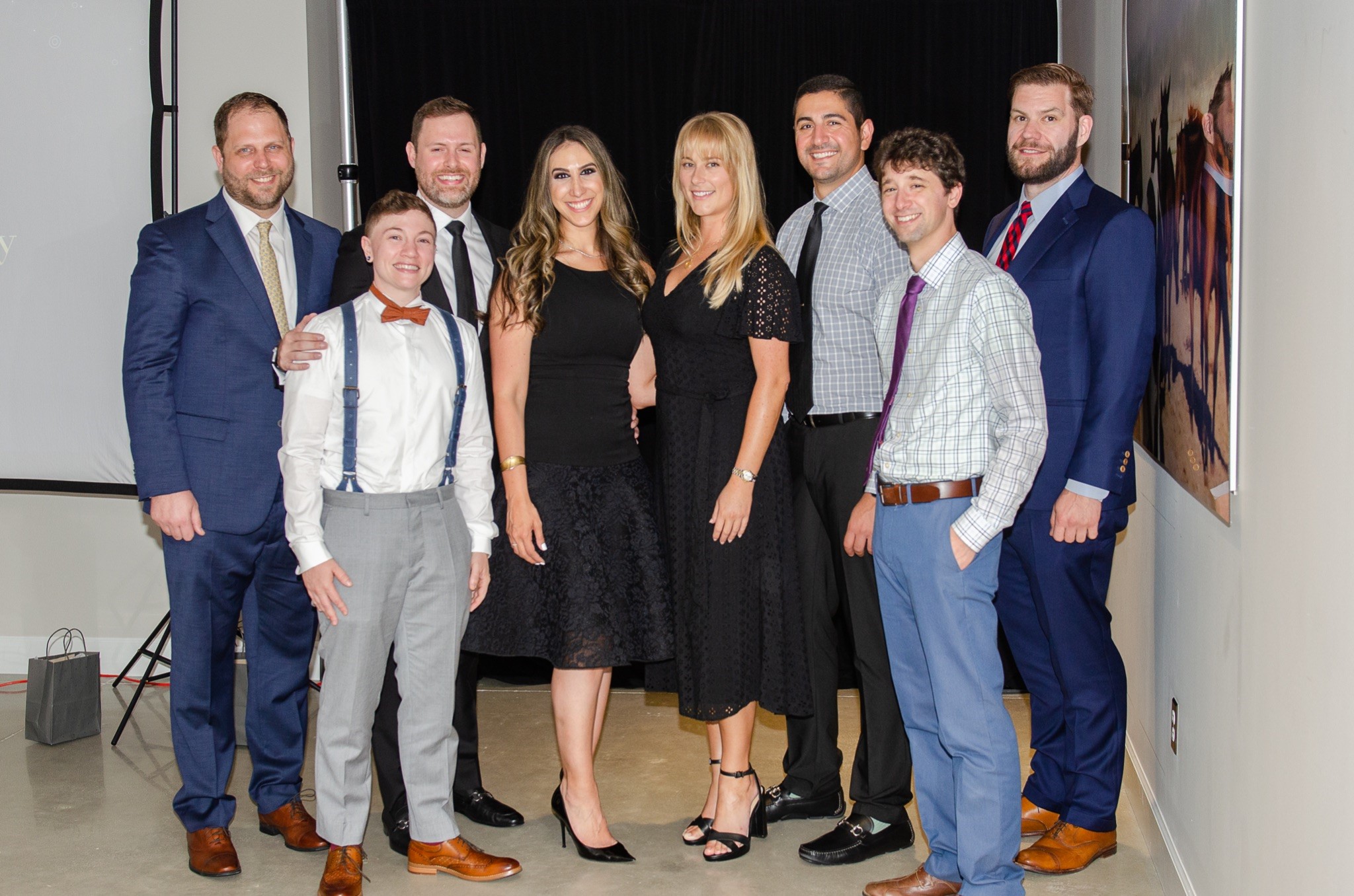 Welcome from our Program Director
Thank you for your interest in our program! The Anesthesiology Residency Program is committed to training physicians in the science and practice of anesthesia and perioperative medicine.
In this context, we will train our colleagues in delivering evidence-based, high quality medical care in which unwarranted variation is extinguished, and in which patient and family satisfaction is optimized. Excellence, collegiality, compassion and integrity in patient care are the core tenets of our program education.
We envision the residency program as a safe, positive and inspiring clinical environment to improve health outcomes and better serve our community.
Sincerely,
Nelson Algarra, MS, MD - program director
ACGME: 401100212
NRMP: 1587040A0
Have any questions? Reach out to us!
For more information, please contact our program coordinator.
Program overview
The University of Central Florida College of Medicine (UCF COM)/HCA Healthcare Graduate Medical Education (GME) Consortium Anesthesiology Residency program at HCA Florida Ocala Hospital is an ACGME-accredited program and closely follows the standards set forth by the ACGME and the American Board of Anesthesiology (ABA). The three years of our program (PGY2/CA1, PGY3/CA2, PGY4/CA3) are intended for physicians who have successfully completed a clinical base training PGY1 year.
Our program's primary aim is to assist our residents in becoming accomplished professional clinicians and consultants in anesthesiology who meet the requirements to become board-certified by the ABA and who are proficient to practice in anesthesiology in either academic or private practice settings.
We achieve that aim through both formal teachings via lectures, conferences, simulation and small groups as well as daily clinical teaching and experience.
Although the focus of the clinical anesthesia years is predominantly clinical anesthesia training, we encourage interest and participation in ongoing hospital and university-based research and quality improvement initiatives.
Learn more about our programs!
Check out our facilities, faculty and more using our online program guides.
Curriculum
Our expertly crafted programs are designed to provide resident and fellow physicians with all the experiences and training necessary for professional success.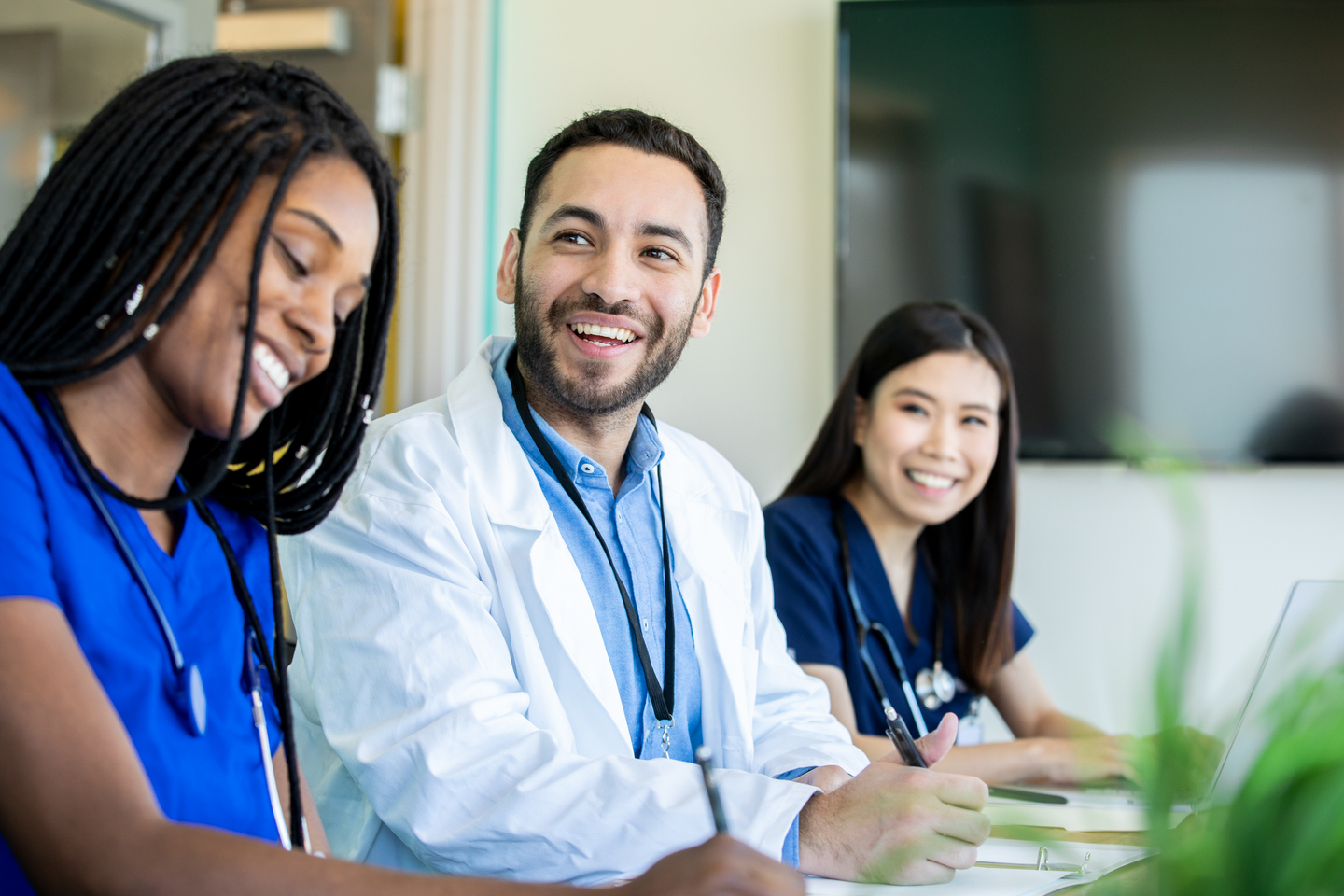 Our Program Director and staff
Our team is comprised of skilled experts with deep experience and knowledge from which residents and fellows can benefit.
Program details
Our residents are valued members of an interdisciplinary team delivering anesthesia care to patients across all sites and are appreciated for their efforts. As such, UCF COM/HCA Healthcare GME Consortium encourages and strives to foster collegiality, encourage discussion, presentation of ideas and involvement in quality improvement and patient safety hospital initiatives. The anesthesiology program provides residents with supervised progression to more complex and demanding cases with increasing independence in decision-making and performance.
Experience in such a wide variety of patient and case complexities is met by incorporating rotations across multiple sites including West Marion Community Hospital, a more rural, acute hospital within the Ocala Health Systems; HCA Florida Osceola Hospital which does a high-volume of obstetric anesthesiology service; and Nemours Children's Hospital of Orlando, which will provide a robust pediatric anesthesia experience for our learners.
Centers of excellence are the new paradigm for care and the multisite approach training will provide our residents with an exceptional educational and mentorship experience. Collectively, our sites feature a Level II Trauma Center, a pediatric hospital, two women's centers, two cardiothoracic centers and three different intensive care units (ICUs) for trauma, surgical and cardiac care.
Our sites will provide training and education in every area: trauma, minimally invasive cardiac surgery, thoracic surgery, robotic surgery, bariatric surgery, neuroanesthesia, regional anesthesia, perioperative ultrasound, critical care and pain management.
Among our faculty are anesthesiologists trained at top-notch academic institutions with a variety of expertise, fellowship training and research interests.
---
Conference schedule
First month orientation
Lectures: During the course of the first two weeks, residents will have introductory lectures covering topics in anesthesia such as room setup and machine check, preoperative encounter, induction and intubation, patient positioning, common medications and emergency. Additional lectures will cover topics regarding resident wellness, research principles and evidence-based medicine.
Simulation: During the course of the first two weeks, residents will have simulation sessions covering topics such as the anesthesia machine and room setup, preoperative encounter, induction and intubation, intraoperative event management, emergency and recovery.
Clinical experience: Residents will work one on one with the attending, assuming more and more responsibility throughout orientation.
OSCE assessment: At the end of orientation, residents will complete a simulation-based OSCE assessment.
Didactics:

Written and applied exam preparation
Mock oral
Mock OSCE
Simulation sessions
Conference series
Grand rounds
Department/Quality Assurance meeting
Journal Club
Case presentation

Research: The research model is based on a "Public Health" approach, focusing holistically on admission, procedure and post-procedure care and will be supported by the wealth of resources of the HCA Healthcare system. Both inpatient areas and clinics place an emphasis on outcomes-related research.
---
Salary
The following salaries are for the fiscal year 2021-2022 and may differ from future years' salaries.
PGY2/CA1: $61,395
PGY3/CA2: $63,204
PGY4/CA3: $65,388
---
Benefits
Vacation leave
PGY2 and above: four weeks per academic year
More than two continuous weeks of vacation must be pre-approved by the program director
Sick leave
Residents will accumulate 10 days of sick leave over each academic year
Educational leave
Available pending program director approval
Low-cost medical and dental coverage for both residents and family
Disability policy will be provided along with the option to purchase additional coverage
Residents are automatically enrolled in a life insurance policy that offers a basic life benefit of $25,000
Professional liability insurance is provided
Retirement
401 (a) FICA Alternative Plan
Additional resources
BLS, ACLS, PALS, ATLS training and certification
AccessAnesthesiology, McGraw Hill's subscription for online texts and Q-Banks
TrueLearn Q-Bank and assigned quizzes for ITE, ABA Basic and ABA Advanced preparation
Anesthesia Pass Machine for ABA Basic and ABA Advanced preparation
University of Central Florida's state-of-the-art library; physical and online access
HCA's medical/clinical library
The Anesthesia Toolbox subscription
UpToDate access
Laptop computer to access electronic health records and library resources from the hospital or home
iPhone with unlimited service for daily email access and work contact
Lab coats
On-call meal stipend provided
---
Mission statement
The HCA Florida Ocala Hospital Anesthesiology Residency program's mission is to develop the next generation of physicians and physician leaders.
As a part of HCA Healthcare, we are driven by a single mission: Above all else, we are committed to the care and improvement of human life.
This program is designed to offer residents a rewarding, educational environment where residents are provided individualized learning opportunities by faculty and staff who support and sustain one another throughout quality care delivery. Our faculty are committed to ensuring the residents' clinical experience and educational needs are fulfilled while expanding residents' perspectives to be inclusive of cultures, values and ideals.
Frequently asked questions about our Anesthesiology Residency Program
You can find answers to the most common questions about our program below.
How many residents do you accept each year?
We accept up to nine residents per year.
What are the eligibility criteria required to apply to the program?
ERAS: 0401100212
NRMP: 1587040A0
Please contact us for additional application information.
What is your accreditation status?
We are fully accredited by the ACGME.