Psychiatry Residency Program at HCA Florida North Florida Hospital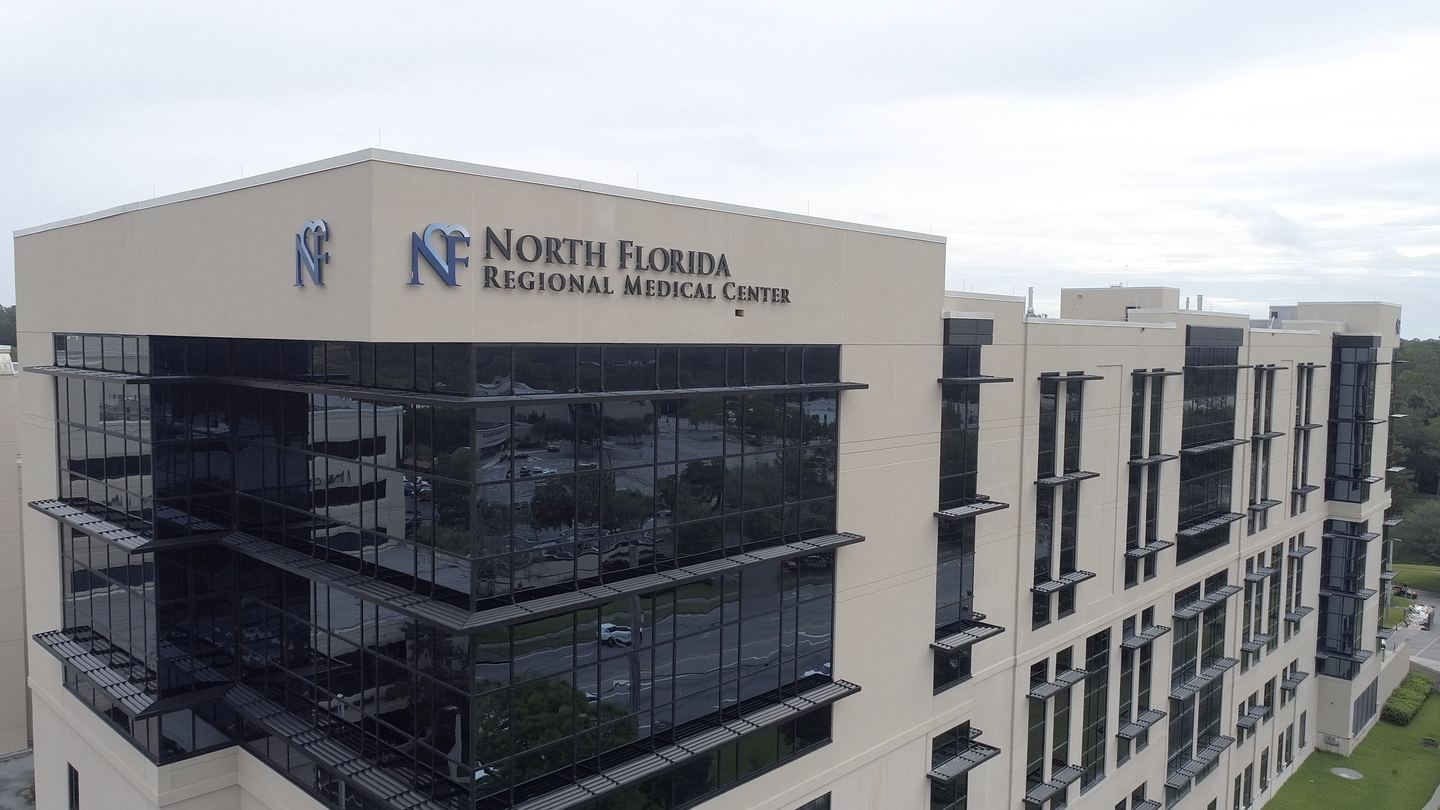 Welcome from our Program Director
We are happy that you are considering UCF/HCA Healthcare Graduate Medicine Education (GME) Consortium (Gainesville) Psychiatry Residency Program for your training! We are dedicated to training psychiatrists who will be able to provide quality healthcare to all patients.
ERAS: 4001100314
NRMP: 1587400C0
Have any questions? Reach out to us!
For more information, please contact our program coordinator.
Program overview
Fully accredited by the Accreditation Council for Graduate Medical Education (ACGME)
Medical school affiliation: University of Central Florida (UCF) School of Medicine
Program type: community-based
Resident positions: total residents 32, eight accepted per year
Curriculum/rotation: general psychiatry
The goal of our Psychiatry Residency Program is to prepare future physicians with the knowledge, skills and attitude needed to provide exceptional patient care in psychiatry.
Our four-year educational program is geared toward preparation for a career in general psychiatry with board certification. Residents will train in a variety of patient settings to provide optimal training experiences.
Resident rotations are divided into one-month blocks to allow for diversity in training sites and faculty members.
Learn more about our programs!
Check out our facilities, faculty and more using our online program guides and social media.
Curriculum and rotation schedule
Our expertly crafted programs are designed to provide residents and fellow physicians with all the experience and training necessary for professional success.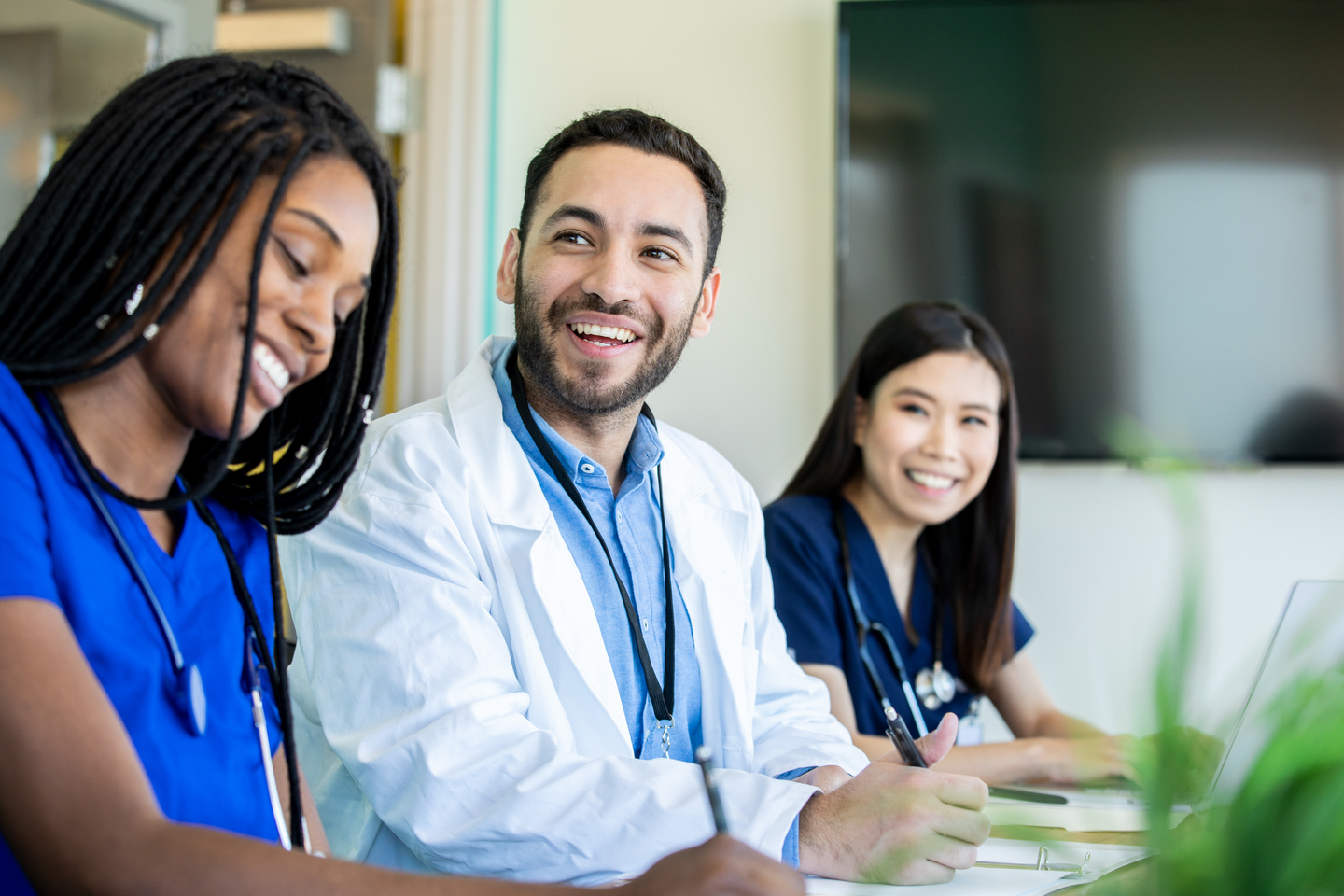 Our Program Director and staff
Our team is comprised of skilled experts with deep experience and knowledge from which residents and fellows can benefit.
Program details
Conference schedule
Residents will participate in half-day, block didactics led by faculty members.
There will be regular journal clubs, ethic rounds, grand rounds, case conferences, PRITE reviews, board reviews and formal didactics in psychotherapy and psychiatry.
---
Lecture series schedule
PGY1
Introduction to interviewing
Introduction to the DSM 5
Psychopharmacology
Legal and ethical principle in psychiatry
Quality improvement and patient safety
Introduction to research
Introduction to psychotherapy
Neuromodulation
PGY2
Psychopharmacology
Legal and ethical principle in psychiatry
Quality improvement and patient safety
Neuromodulation
Child and adolescent psychiatry
Forensic psychiatry
Psychosomatic psychiatry
Emergency psychiatry
Addiction psychiatry
Geriatric psychiatry
Research
PGY3
Advanced psychopharmacology
Child and adolescent psychiatry
Legal and ethical principles
Practice and principles of outpatient psychiatry
Interpersonal psychotherapy
Psychodynamic psychotherapy
Neuromodulation
PGY4
Advanced research topics
Psychiatric practice and principles
Board review
Cultural psychiatry
Epidemiology
Reproductive psychiatry
---
Salary
Residents in ACGME accredited programs sponsored by the Consortium have many of the same benefits as regular UCF employees. However, there are differences in the retirement plans and the leave policy for residents.
PGY1: $59,627
PGY2: $61,395
PGY3: $63,204
PGY4: $65,388
---
Benefits
Leave
15 days paid vacation per year for PGY1 residents
20 days paid vacation per year for PGY2 levels and up.
10 days paid sick time per year
Up to 5 days continuing education (PGY2, PGY3, PGY4, for conference attendance, fellowship interviews, board review, etc.)
Step 3: PGY1 residents receive two days off for the exam plus one travel day if required
Up to three months may be taken for personal/family emergencies (FMLA). Salaries/benefits are stopped during this time and you may be required to make up this time at the end of your residency.
 It is strongly encouraged that residents review the board eligibility requirements for their own specialty.  Paid leave (e.g., vacation, sick) cannot be accumulated or carried over from contract year to contract year. It is at the discretion of the program director to require verification from a clinical provider.
Insurance
The human resources website for UCF provides many details of the types of insurance provided to residents.
Medical insurance
Disability insurance
Life insurance
Dental insurance
Other supplemental policies
Malpractice coverage
Residents are provided with professional liability coverage for $200,000/$1,000,000.
Technology devices
Residents will be issued an iPhone and laptop. Items will be returned at the conclusion of the residency.
Licensing/DEA
The cost for training licenses in the state of Florida will be paid by the program. Residents receive a "fee exempt" DEA certificate during their training, which can only be used at training sites.
Life support training
Costs incurred for obtaining required life support training (basic life support, advanced trauma life support), including any required renewals are covered by the program.
---
Subscriptions
Several subscription costs are covered by the program. Examples of subscriptions include but are not limited to UpToDate, MKSAP, UWorld, ClinicalKey, AccessMedicine, and NEJM Resident 360. Our program formally meets with residents at least annually to decide how the program budget can best serve the needs of our residents' education through reimbursement of resources.
---
Parking
Residents may park in any area that is not designated as patient/visitor or physician parking. This includes available spaces with covered parking structures.
---
Meals/snacks
Residents are provided lunch during most educational activities that occur over the lunch hour. Residents are also provided with a monthly cafeteria allowance. Additionally, snacks and frozen meals are provided to residents while on call.
---
Resident call rooms
The call rooms located in the basement of the Women's Center are dedicated for resident use. There are 11 call rooms and several shower facilities available.
---
VPN accounts
VPN accounts for home access to our hospital's medical records and library resources.
---
Mission statement
The HCA Florida North Florida Hospital Psychiatry Residency Program's mission is to develop the next generation of physicians and physician leaders.
As a part of HCA Healthcare, we are driven by a single mission: Above all else, we are committed to the care and improvement of human life.
This program is designed to offer residents a rewarding, educational environment where residents are provided individualized learning opportunities by faculty and staff who support and sustain one another throughout quality care delivery. Our faculty are committed to ensuring the residents' clinical experience and educational needs are fulfilled while expanding residents' perspectives to be inclusive of cultures, values, and ideals.
Frequently asked questions about our HCA Florida North Floriday Psychiatry Residency Program
You can find answers to the most common questions about our program below.
Why should I consider doing my residency at HCA Florida North Florida Hospital?
HCA Florida North Florida Hospital Psychiatry Residency Program is a community-based, training program offering residents training in several different types of facilities with protected didactics from faculty who are excited to teach. We were accredited by the ACGME on June 28, 2016. We welcomed our first class on July 1, 2017.
How many residents are accepted each year?
We are ACGME accredited for up to 8 residents per year.
What is your accreditation status?
We received full, continued accreditation from the ACGME, effective on 2/15/2019.
Do you offer rotations?
We do accept applications from fourth-year medical students through Clinician Nexus. We can be found under HCA Florida North Florida Hospital. We do not offer observerships.
Are you currently accepting off-cycle applications?
No, we are not accepting off-cycle applications. We have filled all of our spots through the NRMP Match and do not have any open positions.
How do I apply for your program?
We will be accepting applications through ERAS and will be participating in the NRMP match. Our ERAS number is 4001100314 and our NRMP ID is 1587400C0. Your ERAS application should include a personal statement, medical school transcript, 3 letters of recommendation, MSPE, COMLEX/USMLE transcript and ECFMG certificate (if applicable).
Do you have a USMLE/COMLEX score requirement?
There is no specific score requirement but the recruitment committee will take scores into consideration when reviewing applications. Of note, Step 1 and both parts of Step 2 need to be passed prior to the submission of the rank order list.
Is the program university or community based?
Our program is university-sponsored and community-based. We are affiliated with the University of Central Florida. Residents will be rotating at HCA Florida North Florida Hospital, a 523-bed community hospital, and Meridian Behavioral Health, a community mental health center.
What is the deadline to apply?
We accept applications through ERAS on a rolling basis. Interviews start in October and end in February. Applications are reviewed in ERAS starting September 29th, so the earlier you apply the better.
Does it matter how long since I have graduated from medical school?
Yes, applicants must have graduated from medical school within the last year.
Which types of benefits do you offer?
Our benefits include medical, dental, life and long-term disability and retirement. A complete listing and more information can be found in our benefits section on the UCF website.
When will my insurance take effect?
July 1 of your PGY1 year.