Faculty
Meet the faculty for Aventura Hospital's Internal Medicine Residency Program and learn about their experience and training.
Program administration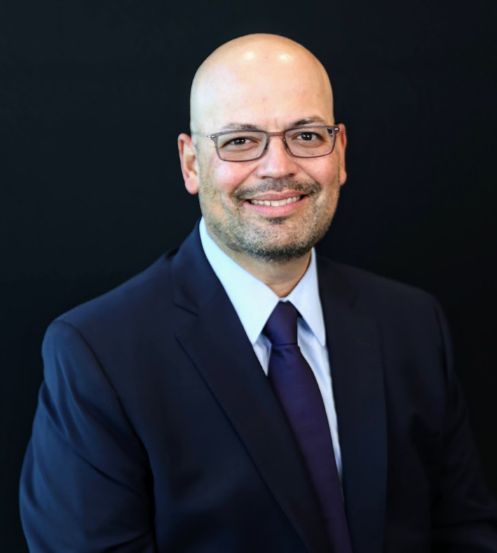 Bernardo Reyes, MD
Program Director Internal Medicine
Dr. Reyes is a Board-Certified Geriatrician and Internist with a track record in healthcare administration, medical education, and research. After finishing medical school, he completed post-doctoral work in drug development and research administration, at Charleston Area Medical Center, a teaching facility for West Virginia University. After completing his clinical training in Internal Medicine at the same institution, he joined the staff of Massachusetts General Hospital (MGH), where he designed and implemented the first comanaged geriatric-orthopedic in a Harvard Teaching Facility to later become the first Charlotte Bloomberg Fellow in Geriatric Medicine at Harvard Medical School.
After his tenure at MGH, he joined the staff of Cleveland Clinic Florida where he was a Geriatric primary and post-acute care physician. As newly appointed Associate Program Director of the Geriatric Fellowship, he restructured the entire curriculum and chaired the Clinical Competency Committee Meetings.
Prior to his transition to HCA-Aventura, he worked at Florida Atlantic University (FAU) where he worked as Associate Program Director of their Internal Medicine Program and was instrumental in building a geriatric clinical practice across the different care settings and developing learning experiences for residents and medical students. He also designed and implemented an international exchange program between FAU and Universidad de Navarra. At the same time, he took over multiple responsibilities such as overseeing the clinical operations of Delray Medical Center while serving as the hospital's Physician Advisor and Vice-Chair of Medicine.
His scholarly activity comprises eight chapters in textbooks, including the latest edition of Harrison's Principles of Internal Medicine, editorials and letters to the editor in different journals including the New England Journal of Medicine, original peer-reviewed research publications, as well posters and oral presentations in regional, national and international venues. His research portfolio is focused on the areas of safe transitions of care of at-risk older adults, post-acute care of hip fracture patients, and early identification of sepsis in nursing homes.
Livasky Concepcion Perez, MD
Associate Program Director
Co-Clerkship Director of Internal Medicine at Nova Southern University College of Allopathic Medicine
Dr. Concepcion is Board-Certified Internal Medicine with many years of experience in Hospital Medicine and Medical Education. Dr. Concepcion finished his medical school in Cuba and has worked as a physician in many diverse and challenging places around the world including Himalayas Mountains of Pakistan after the disastrous Earthquake of 2005, and the Andes mountains of Venezuela as well as other underserved populations of Cuba and Colombia.
Dr Concepcion is very passionate about medicine and loves to pass the knowledge and experience to his residents and students. He has received the award of Best Resident Teacher and Best Teaching Attending.
Prior to joining Aventura Hospital in 2014 where he was hired to be part of the newly created Residency Program, Dr Concepcion worked as a teaching attending at Overlook Hospital in New Jersey, the same institution where he completed his training in Internal Medicine. At Aventura Hospital he has been a core faculty member, Associate Program Director and Interim Program Director but there is nothing that he is more passionate about than rounding on floors with residents and students
Daniel Heller, MD
Associate Program Director
Daniel Heller, MD (he/him) is a graduate of the Sackler School of Medicine at Tel Aviv University in Tel Aviv, Israel. He completed his Internal Medicine Residency and Chief Residency at Mount Sinai Medical Center, and his Pulmonary and Critical Care Medicine fellowship at the University of Miami and Jackson Memorial Hospital. Dr. Heller is currently the Associate Program Director of the Internal Medicine residency program at HCA Florida Aventura Hospital. He is an Assistant Professor of Clinical Medicine at Nova Southeastern University's Dr. Kiran C. Patel College of Allopathic Medicine and Florida International University's Herbert Wertheim College of Medicine. Dr. Heller's areas of interest include ARDS and septic shock.
Dr. Heller is board certified in Internal Medicine, Pulmonary Medicine, and Critical Care Medicine.
Jessica Hughes, MD
Associate Program Director
Jessica Hughes is an Internal Medicine Physician at HCA Florida Aventura Hospital. She is a board certified by the American Board of Internal Medicine and has been practicing in the south Florida area since 2014. Dr. Hughes graduated from Nova Southeastern University College of Osteopathic Medicine and went on to complete her residency training at Mount Sinai Medical Center in Miami Beach in 2017, where she served as Chief Resident in her final year. Dr. Hughes practiced as an Academic Hospitalist Physician at HCA Florida Aventura Hospital. She now serves as Clinic Director for the Aventura Primary Care GME clinic as well as Associate Program Director for the Internal Medicine Residency Program.
Core faculty
Mauricio Danckers, MD
Pulmonary Critical Care Program Director
Core faculty
Critical Care
Steven Kaplan, MD
Subspecialty Coordinator
Core faculty
Gastroenterology
Michael Lemont, MD
Subspecialty Coordinator
Internal Medicine
Medicine
Nephrology
Khatereh Khatami, MD
Internal Medicine
Hospitalist
Keith O'Brien, MD
Internal Medicine
Hospitalist
Teaching faculty
Sanaz Kashan, MD
Hospice and Palliative Medicine and Transitional Year Program Director
Bryan Curry, MD
Cardiovascular Fellowship Program Director
Shaun Smithson, MD
Cardiovascular Fellowship Associate Program Director
Franklin Kasmin, MD
Gastroenterology Program Director
Carlos Bustamante, MD
Infectious Disease Faculty
Nicolas Hanabergh, MD
Hospitalist Associate Director
Keith O'Brien, MD
Internal Medicine
Hospitalist
Pulmonary disease and critical care medicine